A few years ago I decided to hop on a bandwagon that had only just begun. My best friend & I quit our jobs, bought a van, & began to renovate our new home. As we traveled across the country, we met so many people from all over the world of every age who had taken the same leap. Many of these people were living in vans & moving homes much larger than ours. Sprinter vans, Astro vans, Sportsmobiles, Westfalias, VWs, school buses & every type of Airstream & moving mobile unit you can imagine were parked & being lived in across the country.
Of these, one of the vans that stands out the most is a Sprinter van we saw on our second week driving from Chattanooga, TN into Smith Rock, OR. It had an outdoor shower, gas stove, bunk beds, & even gear & instrument storage. Not to mention the couple in their early-60s were living in it with their grandson & had built it out themselves. When I asked them how long they planned on staying in the van, they answered with one word: forever.
I was surprised. It gets cold in Oregon & stays relatively wet, not to mention living in a van can get noisy & at times inconvenient. When I asked the couple about this, they told me that part of their solution was having a flexible, positive attitude, functional aesthetics inside the van, & using the best, most breathable products as possible.
Since meeting them we have done a lot of research on what are some of the best materials & practices to use when converting a van into your mobile home. One such material to make your #VanLife the best it can be is a perfect insulation: Havelock Wool.  Made of sheep wool, it is sustainable, naturally fire-resistant, breathable, does not retain moisture, easy to install, & since it is solely made of sheep wool, there are no toxic chemicals.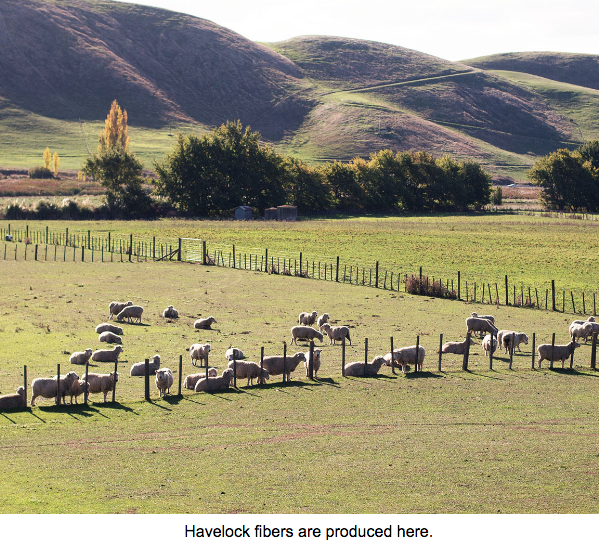 Here are just a few of the selling points to have Havelock in your van, or even your home:
Filters air

& even

improves

indoor air quality

Moisture

&

climate control

; wool absorbs and adsorbs against 65% relative humidity.

Suppresses mold & mildew;

natural keratin prevents against the spread of mold & mildew.

Absorbs sound: Wool exceeds other forms of insulation as an acoustic buffer.
Thermal conductivity

: Wool batts are industry standard at 3.6 per inch; loose-fill outperforms at 4.3 per inch.

Resists fire

: Wool will not support a flame below 1100 Fahrenheit; conforms to Class A of the ASTM E84 test.

All natural: W

ool insulation is entirely renewable & sustainable.

Long lasting

: Inherent characteristics allow stated R-values to exceed other forms of insulation.

No off-gassing:

Natural characteristics make our insulation devoid of harmful chemicals.

Installs easily:

Blow-in & batts are installed like other mediums but with no protection required. That's right, no protection. You can literally install this insulation in your bikini & not get the itchy skin like with traditional fiberglass insulation.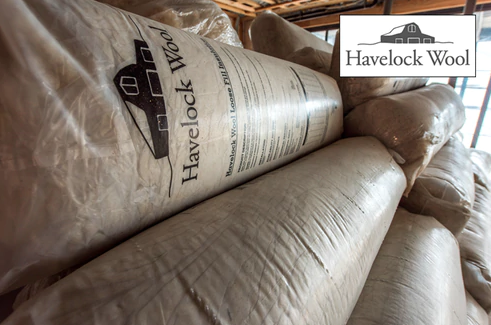 For van conversions, there is no other insulation worth considering, because no other type of insulation offers these unique capabilities. As you begin to look into converting your van into your home, the research can be overwhelming, but in our research we always came back to Havelock as being the best for this type of project. Havelock even shears from a specific breed of sheep best suited for insulation, so their insulation isn't made from wool scraps.
There are, of course, challenges like with any home project or remodel. That said, insulation in a van is a bit more complicated than insulation in a house. For one, a van moves, shakes & vibrates; a van is a metal box that does not breathe like your home does; and a van is small, so every inch makes a difference. You want insulation that does not move after it has been installed, that has a natural resistant to mold & mildew & has a high R-value per inch.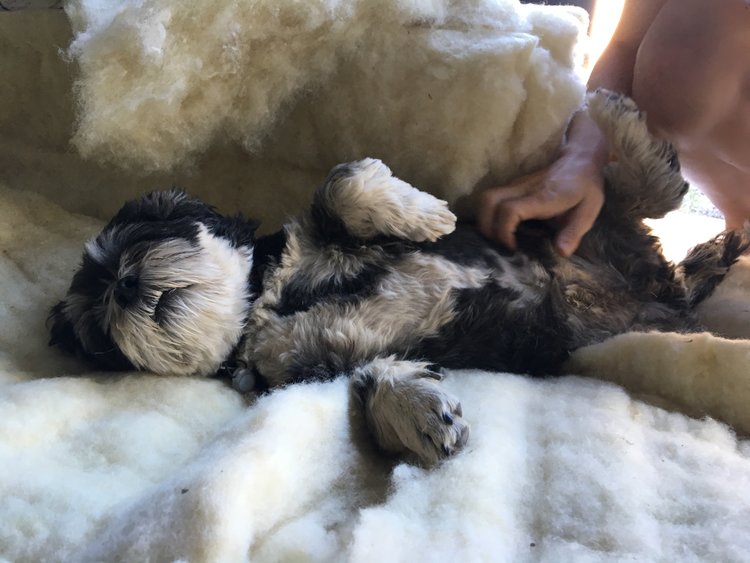 One of the best Havelock attributes, though, is its price. If you want more R-value per dollar, there is no comparison. As one van-dweller from Home Sweet Van said, "this [is] the holy grail of insulations for van dwelling folks!" And it is less than $1.00/sq. Ft.
Breathable insulation is one of the most crucial purchases for your van. Since there is not a plethora of indoor air in your van for air-cleaning plants, this makes it even more essential to create the healthiest possible air quality. You don't have to "live green" to notice the difference between insulation. If you have ever been around the varieties, you can feel the difference on your skin & in your lungs. Sheep wool, on the other hand, is the best non-toxic insulation for your van conversion.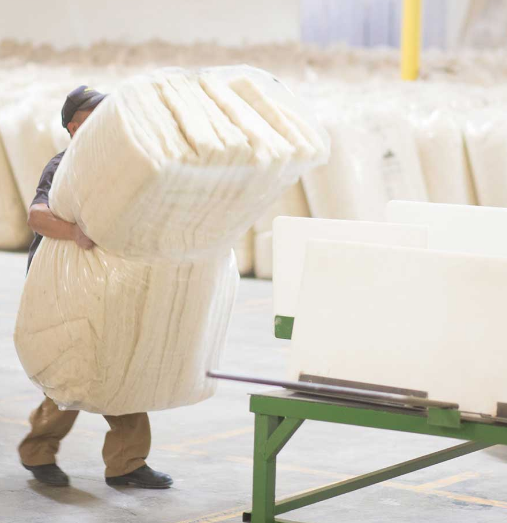 Beyond installing the best insulation using Havelock wool, here are a few more #VanLife conversion tips regarding insulation
Radiant barriers, while popular in van conversion, are not worth it. Most people install these barriers perfectly. If you can do this & have the time & space to install it correctly, go for it.  But after meeting & speaking to several van-dwellers who used this, it simply does not seem feasible. I tried it in my own van, but after beginning the project I found out you need to run ¾" fur strips around the entire interior of your van and then ensure no insulation or paneling touches the foil. This, however, takes up space that you just don't have much of in a van.

 Avoid installing a vapor barrier in your new van-home. Installing a vapor barrier in your van will often increase the likelihood of mold and rust since the air exchange between the 

interior & exterior metal van walls is essential to keep moisture & condensation in check. When you add a vapor barrier, you are essentially trapping the moisture you create from breathing inside the van. This moisture has to go somewhere & so it eventually runs down to the floor of your van, where it is likely to cause rust & even mold. Mold is for real & so detrimental to van-sanity. From experience, save your money, avoid the vapor barrier
There are many resources & opinions on the how-tos depending on the type of van you have. If you have any questions about the Havelock Wool as it pertains to van conversions, give us a call. If you are in the Chattanooga, TN area, we also suggest Site Seven Campers & they have used Havelock Wool in many of their conversions making them an excellent resource.
Happy converting!
-Green's